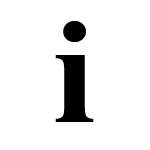 A firmware update to version 2.1 is required for the Navigator to work with the new 2.4GHz radio system. The update can be done before or after the installation of the radio transmitter 2.4GHz. Of course, the Navigator can also be operated with the old radio system after the update.
The update is provided as usual via the Massoth Service Tool (V3) and can be installed via the PC module (recommended) as well as via a DiMAX Central Station.
When updating the firmware to version 2.1, major program changes are made. For this reason, the previous radio settings no longer work after the update. This also applies if the old radio transmitter remains in the navigator and only one update is installed. Therefore the following procedure must be carried out once after the update:
Connect the navigator to the control panel via cable and start it
Usw the M3 button to enter the main menu
Select "Radio config" with M1 and confirm with M2
Select "Frequency band" with M1 and select another frequency (e.g. US) with M2
Exit the main menu with M3
Shortly disconnect the bus cable of the navigator
Now repeat points 1-6 and set the desired radio frequency
The navigator should now function correctly again.
PS. When installing the radio transmitter 2.4GHz the points 1-6 have to be done only once.