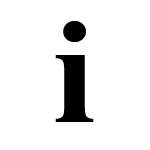 The continuous advancement of our products is just as important to us as the development of new products. Some of our products are therefore currently getting a software-makeover to offer you an even better performance and eliminate small bugs if neccesary:
Our new eMOTION 10FX Function Decoder 8152601 is getting a small update as well as the DiMAX Switch Decoder 4K II (4-channel) 8156101. In order to optimize the performance and clarity of our new 2.4 GHz Radio controle system software, we are working on an update for you. All Updates will be available soon on the MST Massoth Service Tool.
The MST Massoth Service Tool is currently updated for an expand the function range. The new software will shortly be available for Download online.
P.S. Our hotline is back up and can be contacted TUESDAY 1-3pm (CET) and THURSDAY 9-11am
+49 (0)6151-350 7738 or via email hotline@massoth.de