On the basic model of the Spreewald-Lokomotive it is necessary at the front as well as rear small rework on the rail clearing and the leading axle.
At the rear, the snow plow is separated in the region of the decoupler into two components.
The middle cut-out plastic piece is no longer required.
The two snow plow halves on the right and left side are now mounted with the locomotive frame.
The automatic decoupler can then be installed directly.
Also in the front the snow plow is adapted as in the rear and glued.
In addition, the underside of the forerunner is slightly filed away, and the plastic sheathing of the leading axle is completely removed in the center so that the axle is exposed on the front side.
Now the automatic decoupler can be installed.
Here the changes for the installation in a Spreewald 2x74x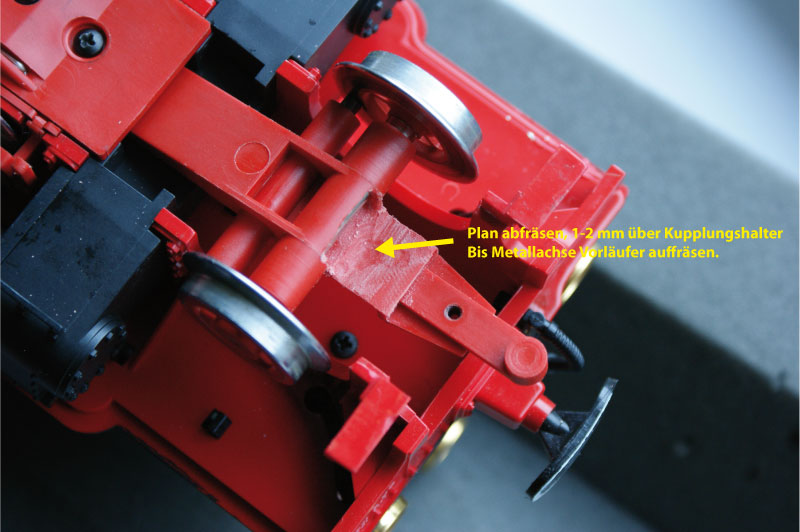 Milled coupling holder front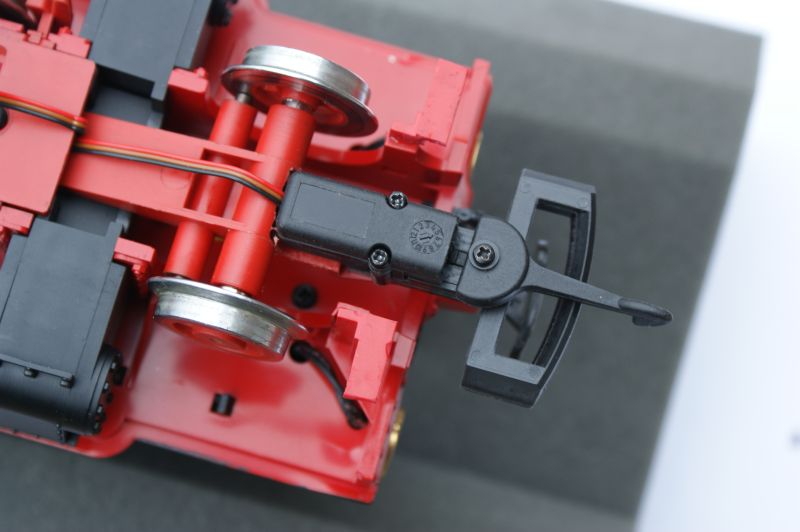 Completely assembled decoupler front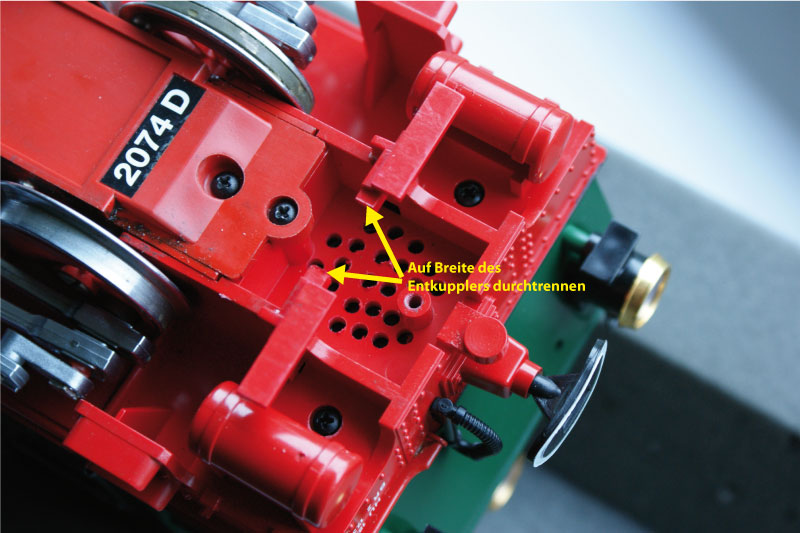 Milled coupling holder rear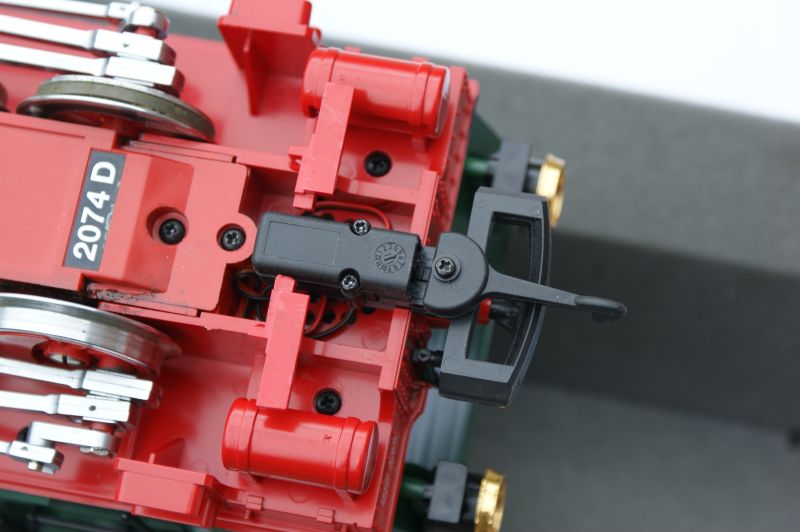 Completely assembled decoupler rear