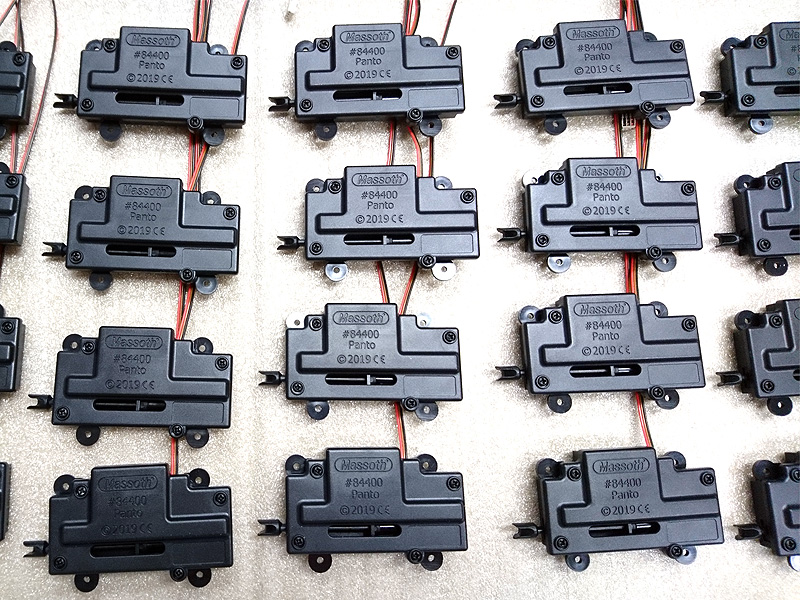 On the occasion of the forthcoming introduction of the pantograph drives we would like to point out the special introductory offer for both drives (#8440012 and #8440022). Until 30.08.2019, the introductory price for the new drives (always delivered in a double pack) will be € 89,- per PU (packaging unit). From 01.09. the regular sales price of € 99,- per PU will apply. All previous orders will of course be delivered at the introductory price.
As already informed on 08.08.2019 in our News, the pantograph drives are in production. Currently we are working on the production of the operating instructions, so that we expect an early delivery, at the latest in September.
Click here and order the pantograph drives #8440012 or #8440022 for the introductory price of €89,-
As requested by several customers in the meantime, we will publish a few video recordings of the pantograph drives during operation in the next few days. The two pictures show the current series production.