In the case of the plastic injection molding with the cylinders, small rework in the millimeter range is necessary.
The component with the cylinders is hollow in the center and can be handled without any worries.
After the appropriate adjustments, the decoupler can be installed at the front.
At the rear, no adjustments are necessary, here the LGB coupler is exchanged directly against the automatic decoupler.
Here 2 pictures of the Rügen Steam Loco 28001
Uncoupler rear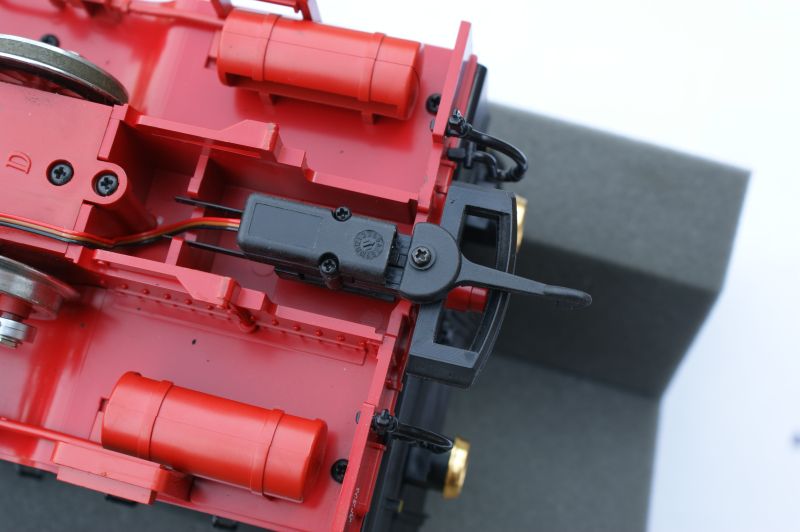 Uncoupler front
At the front a small milling has to be made.