On the G 3/4 steam locomotive of the Rhaetian Railway, the automatic uncoupler can be mounted both rear and front.
At the rear, the decoupling unit can be mounted directly on the model without modifications.
Small adjustments are necessary at the front axle.
The plastic cover of the leading axle is completely removed in the center so that the axle is exposed on the front.
In addition, the plastic web of the leading axis is cut in the region of the two screws of the drive unit.
Thus, the drive unit can be installed in a secure manner.
Here the changes for installation in a steam locomotive G3 / 4 2x27x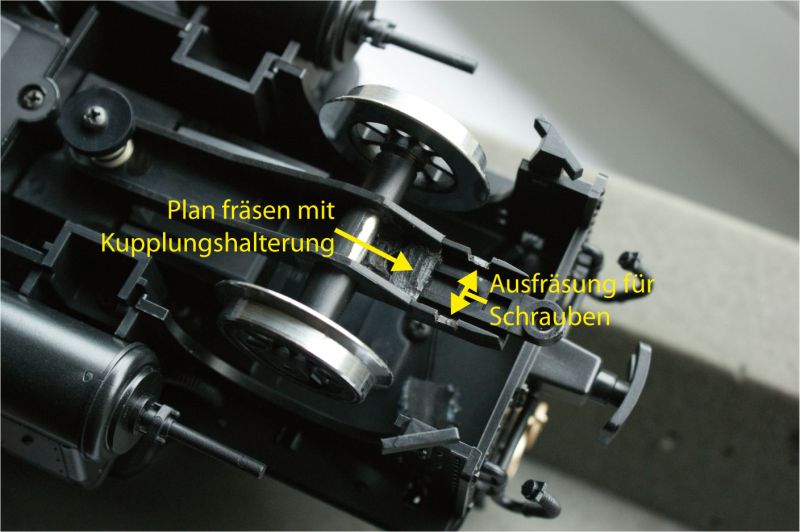 Milled coupling holder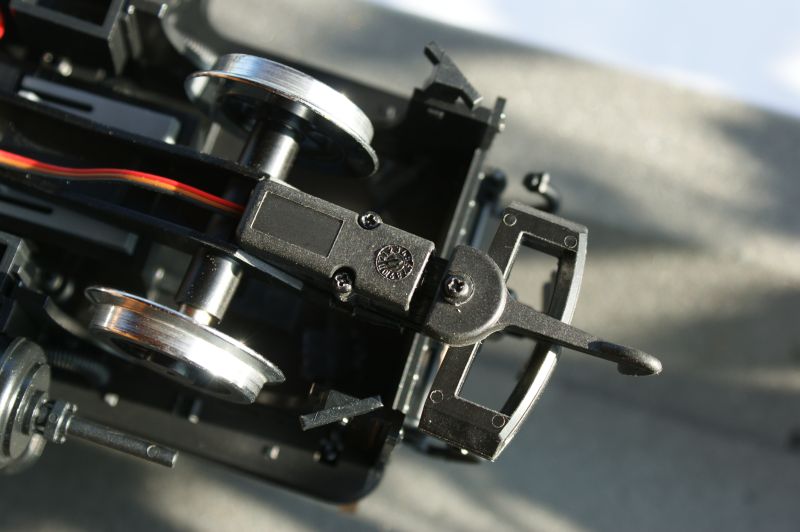 Completely assembled uncoupler front.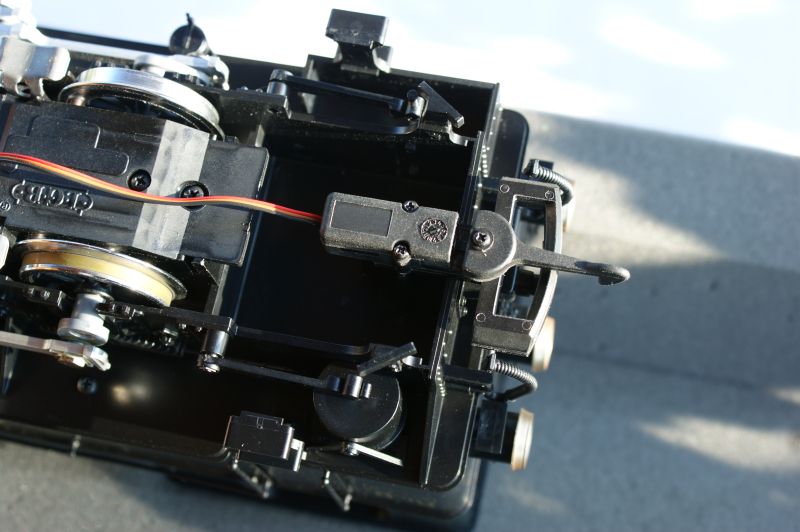 Completely assembled uncoupler at the rear.