With the Bernina rail car of the RhB, only a few small adjustments on the drawbar as well as on the snow plow are necessary for the assembly of the decoupler.
The traction unit has an identical bogie at the front and at the rear, so the rework must be carried out on both sides.
The snow plow cut is broadened to 1.6 cm. Thus, the hook of the automatic decoupler fits directly therebetween.
On the drawbar, the plastic web is cut by 3mm so that the drive unit can be installed.
Here the changes for the installation in a Bernina tram 2x39x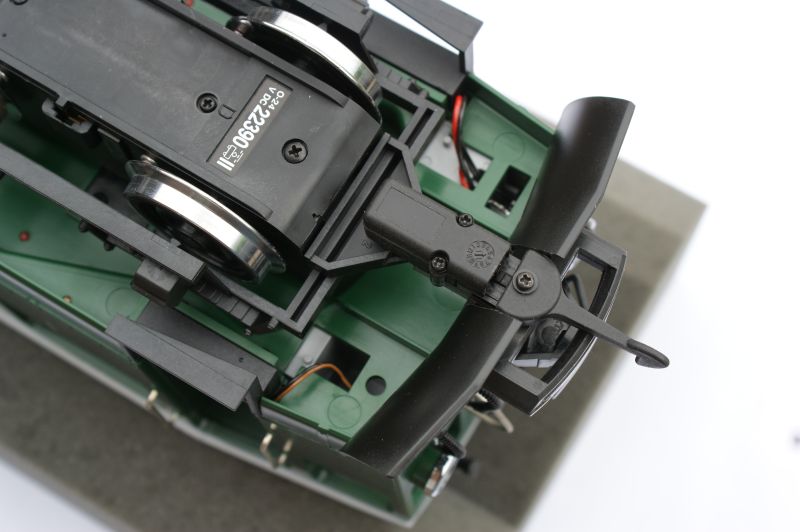 Milled coupling holder
Completely assembled decoupler