The model of the Ge 4/4 III of the Rhaetian Railway has extensive modification for mounting the automatic decoupler.
After the LGB coupling and the snow plow have been dismantled, the fastening thread for the snow plow screw is removed completely at the drawbar.
Now, the central web is separated in the snowplow tip and in the region of the former fixing screw, the component is also cut out with decoupler width.
Finally, the snow plow is attached to the drawbar. For this purpose, two small 10 mm high blocks on plastic or wood are necessary.
These are placed on the right and left in the corners of the drawbar and connected to the drawbar from the top of the bogie.
The snow plow is then attached to the two blocks with two additional screws.
Here the changes for installation in a Ge 4/4 III 2x42x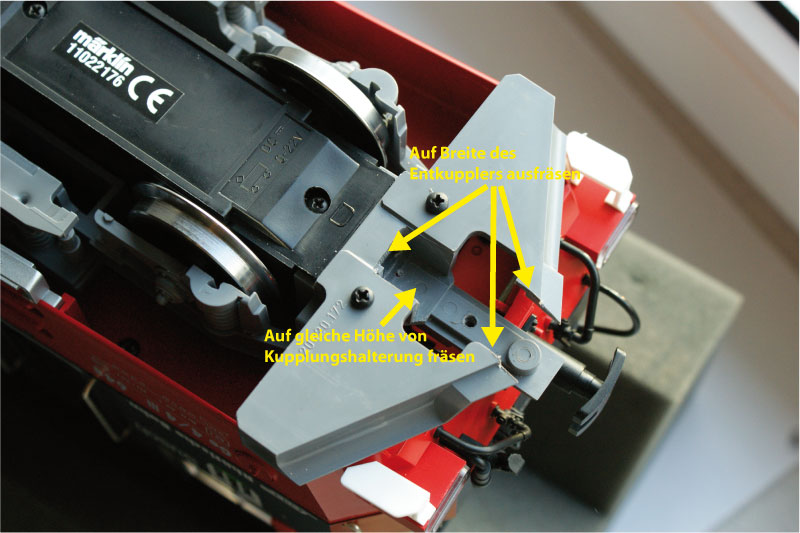 Milling for decouplers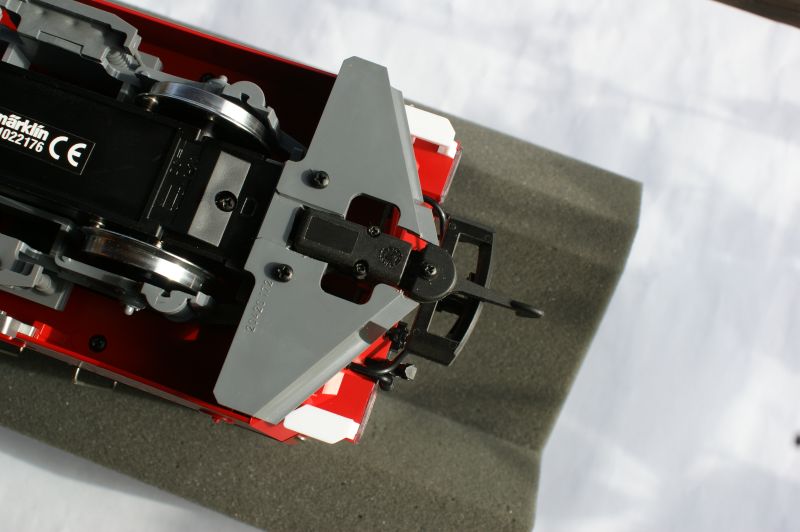 Completely assembled decoupler