The installation of the automatic decoupler into an IV / K locomotive is more complex.
At the front, the mounting base of the snow plow is exactly in the pull-in field of the decoupler drive.
First dismantle the entire stem of the front bogie.
The mounting base is completely removed and the snow plow is divided into two components.
Also, the small ridge is removed in the middle between the right and left snow plow so that the hook can move freely later.
Now, the rear wall of the stem, which is hooked into the gearbox block, must be cut out in the region of the uncoupling drive.
After the necessary adjustments, the stem can be reassembled.
Since now only a small area can be hooked up into the gearbox block, we recommend to connect the stem to the drive block with two new set screws.
The two snow plow halves are screwed with two additional screws with the rail scraper behind.
At the rear bogie, the snow plow is already installed from the factory with two small screws.
Again, the small bar is cut out at the snow plow again.
Now the drive cover of the locomotive can be dismantled so that the noes-piece of the gearbox block can also be removed in the region of the decoupler.
At the end, the gearbox cover is refined by a few millimeters so that the automatic decoupler can be fitted precisely.
Here the changes for installation in a Saxonian IV / K 2x84x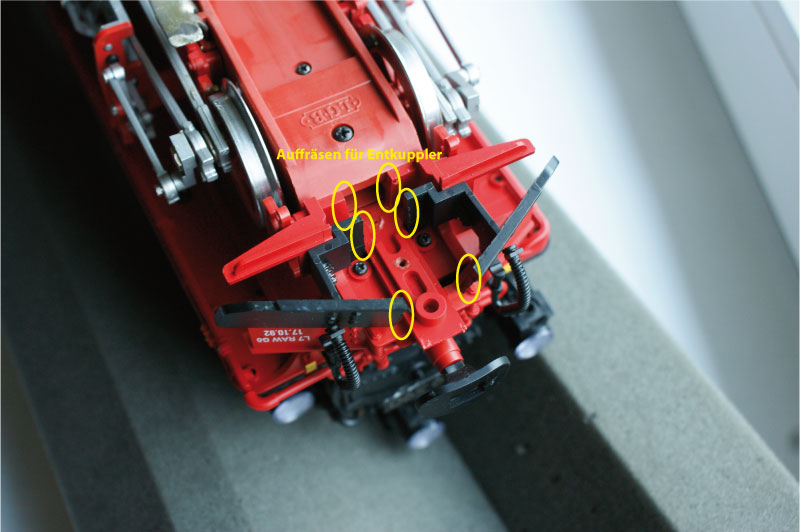 Milling for decoupler front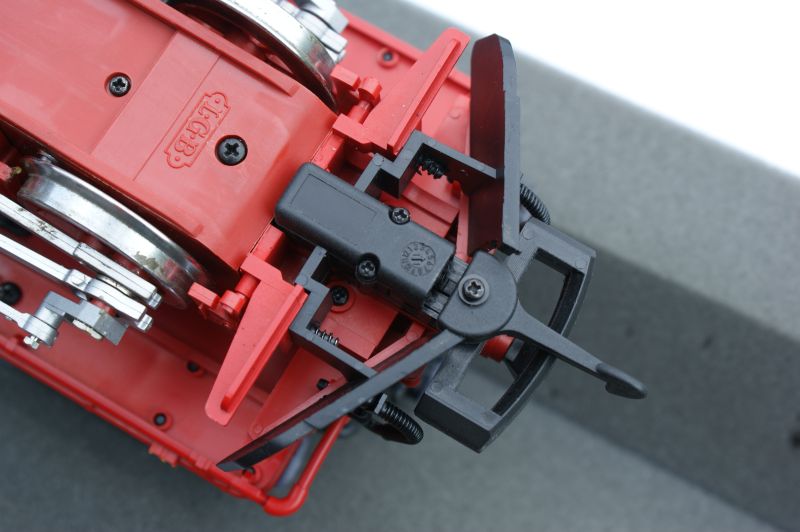 Completely assembled decoupler front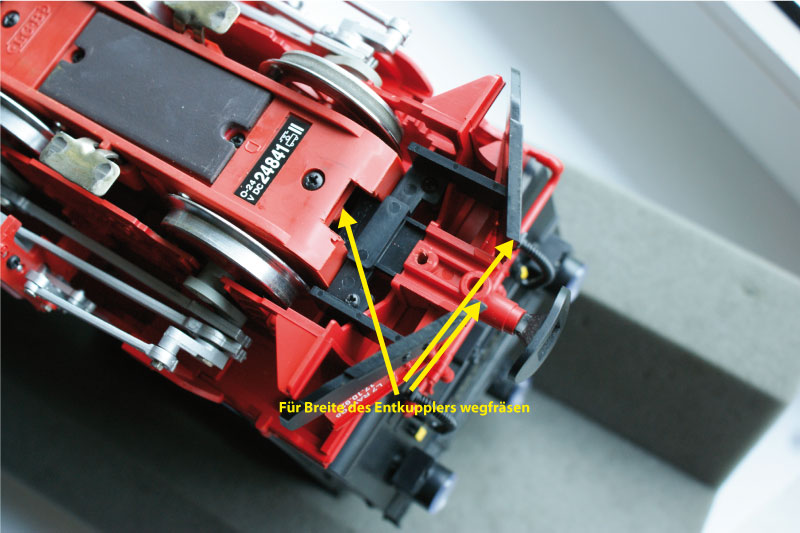 Milling for decoupler rear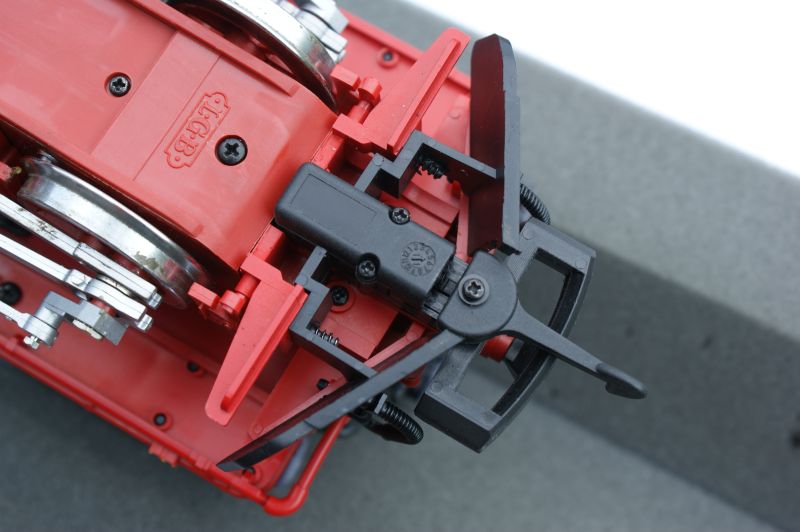 Completely assembled decoupler rear