The automatic decouplers are also suitable for the C'C-Mallet from the LGB program.
Small adjustments are necessary at the front and rear.
At the front, the extension of the gear box must be separated in the area of the decoupler.
This work can be carried out without hesitation, since this is not the actual locomotive transmission.
At the rear, the plastic web is also refined in the middle so that the automatic uncoupling device can be installed.
Here the changes for installation in a Mallet 2x85x

Milling for decoupler front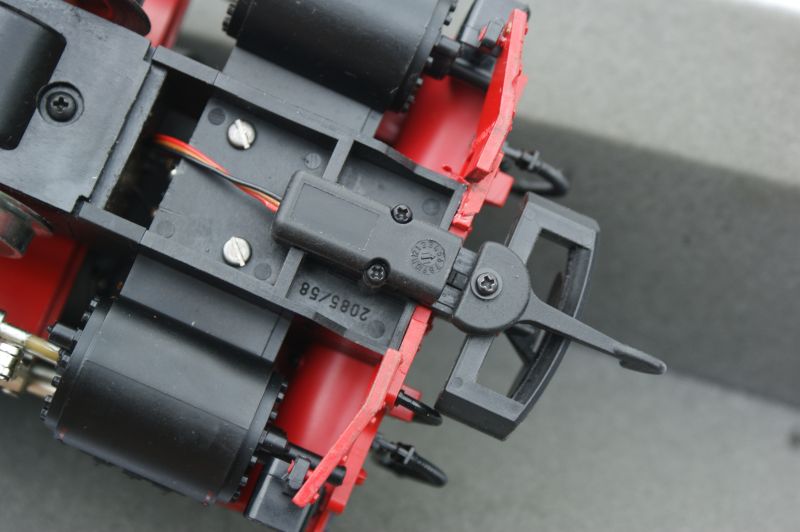 Completely assembled decoupler front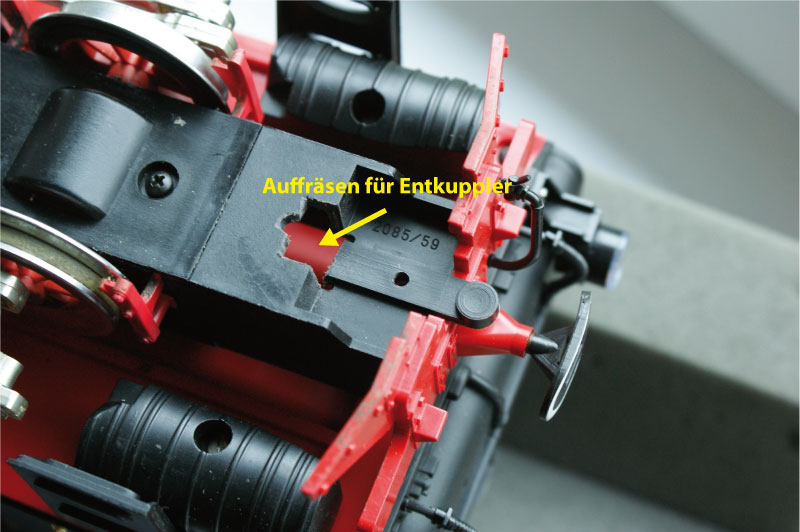 Milling for decoupler rear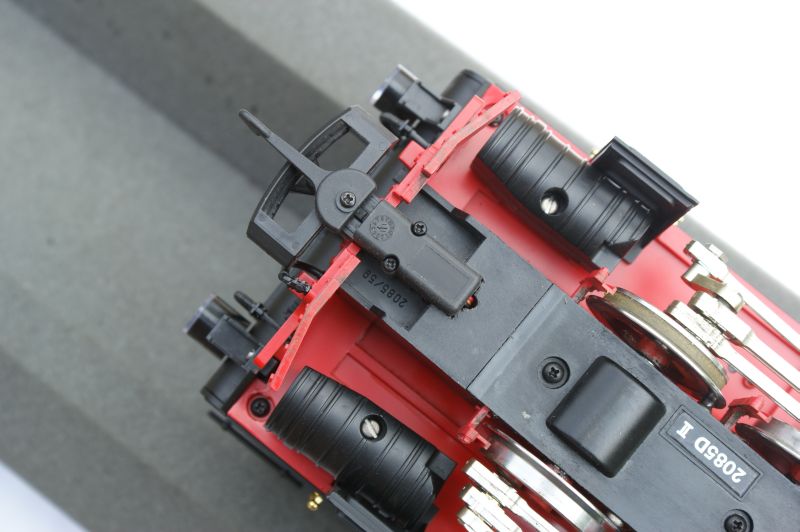 Completely assembled decoupler rear