Our customer Mr. Tobias Zahn kindly sent us some pictures and hints for his conversion of his 21950.
Here his notes:
After first tests on my layout, I have heard a crack when the loco goes in and out of a R1 LGB radius.
On closer inspection, it is noticeable that the new clutch remains attached to the bridge of the footboard at the front of the locomotive.
This can even lead to a derailment in certain tracks. Here are some photos, which should clarify the written something.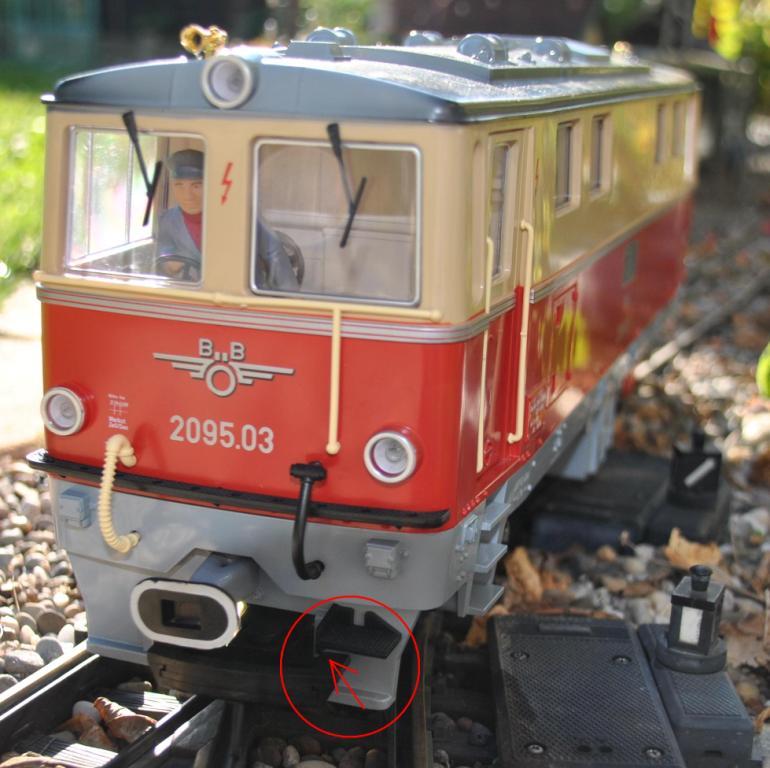 Decoupler too close to footboard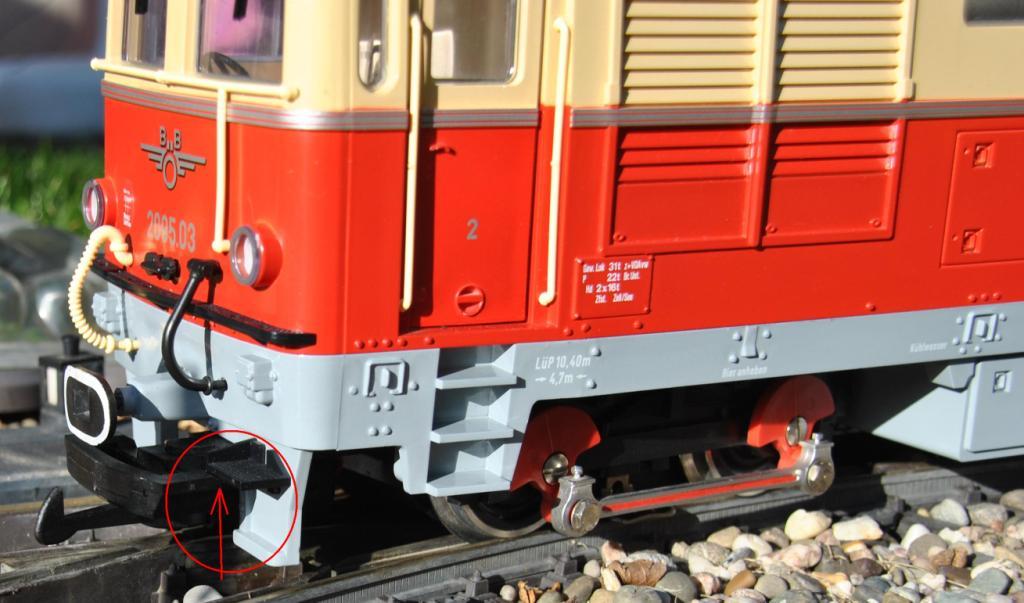 Once again from the side
Solution:
Cut the bar below the kickboard with a small file in the front area.
This allows the coupling hook to swing out undisturbed without hanging.