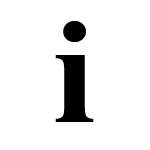 Employees and management of the company Massoth Elektronik GmbH would like to welcome you, dear customers and model railroad friends after Christmas break and inventory with the warmest and best wishes for the new year. We are back with hotline and store for you and will keep you informed about current developments of our products.
First things first: We are currently working at full speed on a new catalog, this will be available in print at the end of February, you will find the brochure to download online earlier. In addition, we have decided not to announce any new products at the beginning of the year that will not be available until later in the year, also in view of the toy fair that will not be taking place due to Corona. Instead, we will present new products that are already available on our website next Monday, February 01, 2021 as ToyFair-usual.
Further novelties will be presented here at short notice, when the respective product has been produced and is available. In addition, several new projects are currently on the home stretch, which we will not announce at this time for various reasons. Be curious, because besides form changes and software updates, we also have "real" novelties in the planning, which have not been available at Massoth yet.