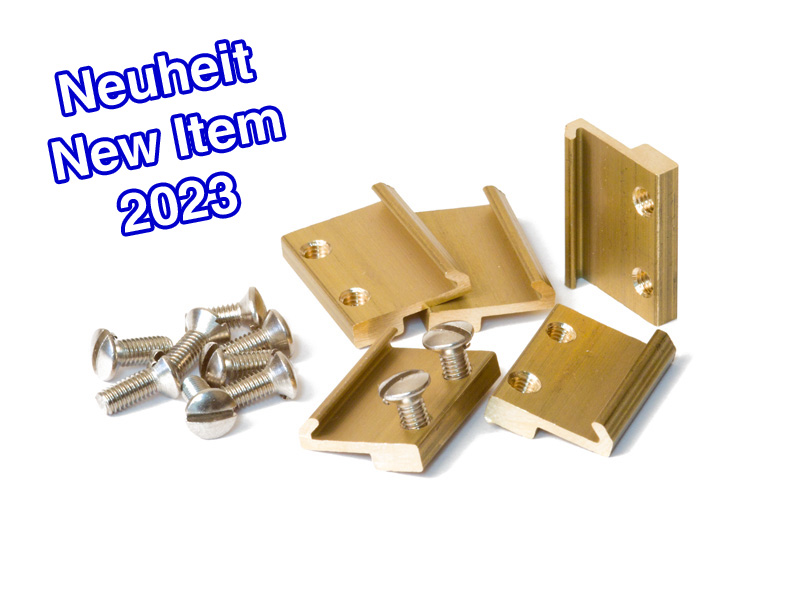 One of the maxims of our family business is to improve the tried and tested and to optimize in areas where it seems sensible and necessary. We have often been asked whether the much-loved rail clamps, that the company founder Hartmut Massoth developed decades ago, tried and tested a million times and often copied, could be adapted in such a way as to minimize their visibility in the track bed.
Our technicians made use of "Covid times" (with resulting inflational price raises), to optimize the shape and in doing so to save resources. In dimension and visual appearance, the rail clamps are more slender now, without losing the well-known stability and force fit with 100% power transmission. In this way, even with extreme expenditure, we managed to keep the price more or less stable. The manufacturing process is environmentally friendly too, as we are manufacturing the rail clamps without making use of lubricants or subsequent chemical treatments.
The new Rail Clamps fitting technique has the same reliable dovetail guide as before, an uncomplicated and service free fitting method; developed and patented in the last century by the inventor Hatmut Massoth. These new Rail Clamps have also been patent protected to avoid copying.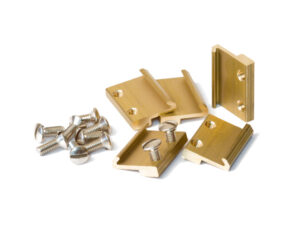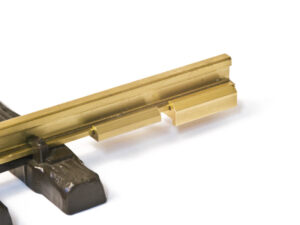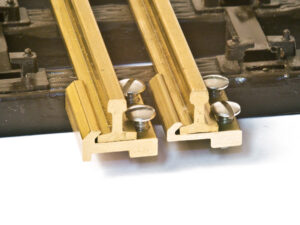 The Rail Clamps will be provided with high quality stainless steel slotted screws, just as before. The slots being very practical when using outside, as residue can effortlessly be pushed out, compared to any other screw head that is tedious to clean before being able to use.
For months these Rail Clamps have been tested in various landscapes with varying temperatures. Tests during hot spells as well as snow and frost have proven that the new slim shape is in no way disadvantageous as far as stability of the tracks and transmission of power supply is concerned.
With the new Rail Clamps, Massoth proves reliable quality and ingenuity once again. The optimized version of G scale Rail Clamps for all G scale tracks Code 332 (LGB, PIKO, TrainLine45, THIEL, Aristocraft, etc.) will be offered in the 19mm standard version first. All other lengths and nickel-plated versions will gradually be converted and added.
The Rail Clamps are available now in specialized shops or in the sales department of Massoth Elektronik GmbH or in our web shop.
Currently the following versions are available (more versions will follow soon):
8100119 Rail Clamps G, 19mm (500/pack, Trade Pack)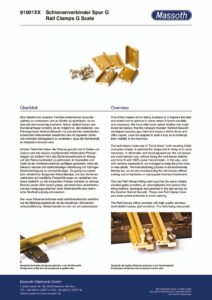 (Massoth Product Datasheet)